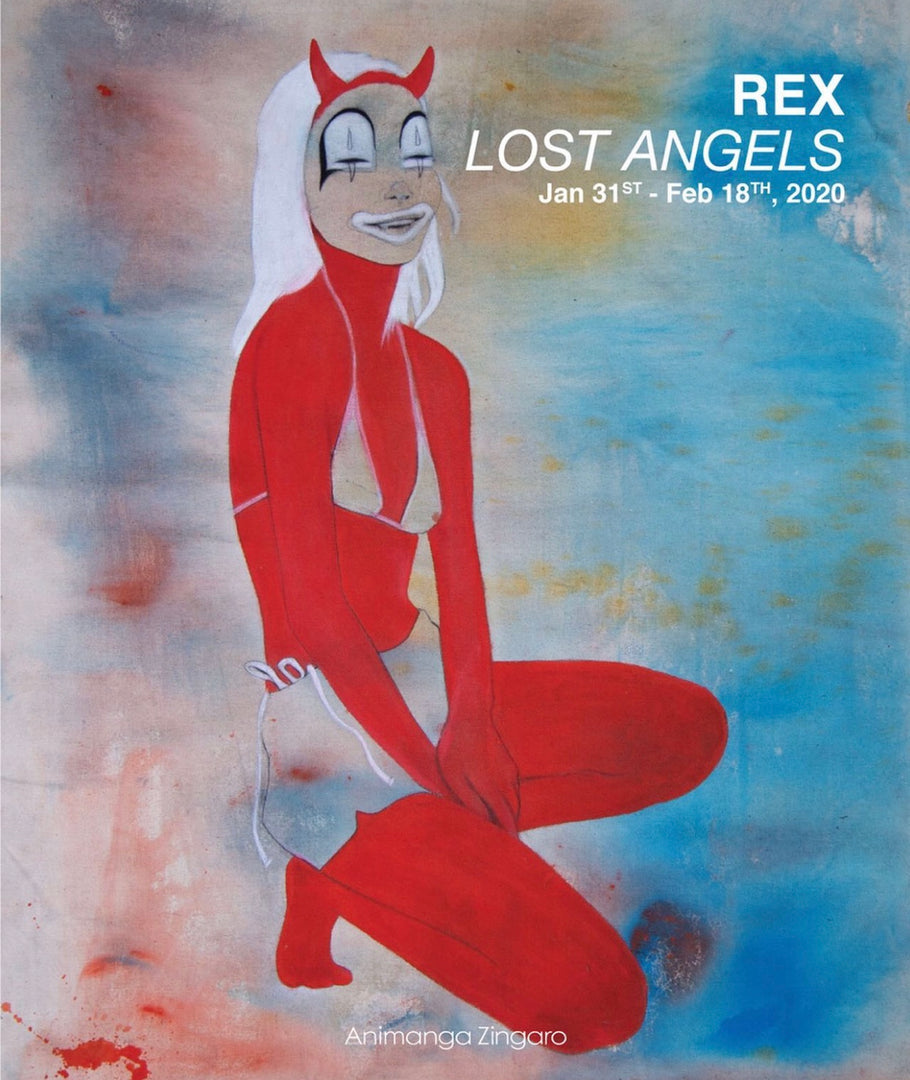 REX solo exhibition "LOST ANGELS" Kaikaikiki Japan
Zingaro will be holding a solo exhibition "LOST ANGELS" by Los Angeles based artist Rex.
Rex, who has been a paintbrush since the age of eight, likes to draw silhouettes reminiscent of young people based on real-life experiences and the Internet.
He absorbed the gritty everyday life of Los Angeles and dropped it on the canvas.
"LOST ANGELS", the first gallery exhibition in Japan, introduces canvas works and drawings.
It unfolds in a story of youth, beauty, and rebellion, told through the appearance of minimal, psychedelic characters that Rex has drawn to connect with the world around him.
Take a look at the venue to see how the artist uses his typical evil incarnation to visualize the 90's American counterculture he sees, consuming the intricate visionary imagery.
Schedule

January 31 (Fri) - February 18 (Tue) 2020
12: 00-19: 00
* Reception January 31 (Fri) 18: 00-Schedule
* Closed on Wednesdays

 

official link:
https://zingarokk.com/gallery/animangazingaro/exhibition/3910/